Hi! I am Louie. Actually, I think I will call myself "lucky" Louie. That is because my foster dad was delivering donated dog food to the shelter and decided to walk around and check out all the dogs. He saw me and noticed that I was the only calm pup amongst 5 or 6 dogs barking.. He decided right then to take me to his house and foster me. He and my foster mom already think I am great.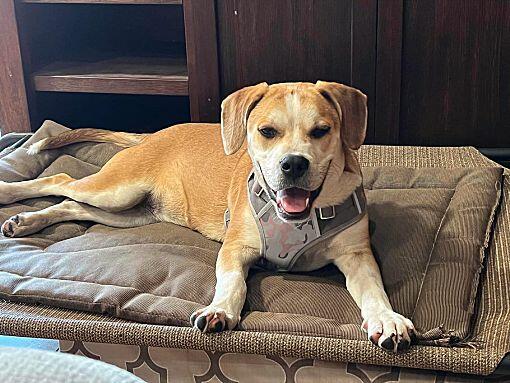 I quickly settled into my foster home like I had always been there. I get along with my foster dog brothers and sisters very well. I love to be cuddled and can't believe I have so much love and warmth around me now! Won't you meet me and see if you can be my family??!
If you are interested in learning more about this dog, please complete an application by visiting http://www.floridaurgentrescue.com/adopt.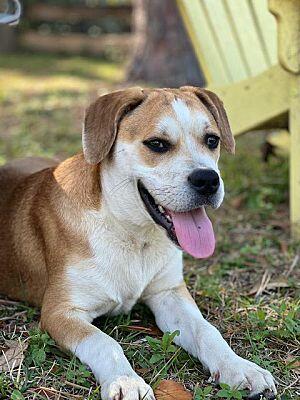 Please note that submitted applications will be given priority over inquiries. We receive many inquiries, and may not be able to answer them in a timely manner.
We start all of our adoptions with a one week sleepover to ensure a good fit for everyone.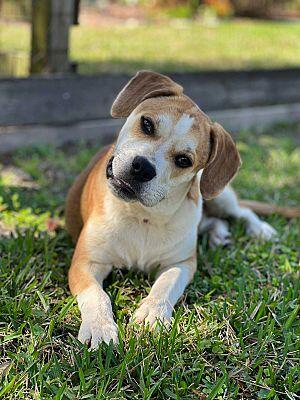 The adoption fee for dogs 6 months and older is $150; this includes the spay/neuter, microchip, and current vaccinations as of the date of adoption.
Adoption Fees for dogs/puppies 6 months old or older: $150
Contact
Email
adoptions@floridaurgentrescue.com
Address
7643 Gate Parkway, Suite 104-27, Jacksonville, FL 32256
Pet ID
Phone
Website
http://www.floridaurgentrescue.com
Donation
Their Adoption Process
1. Submit Application
2. Interview
3. Home Check
and Vet Check
4. Meet the Pet
Meet and Greet and begin 1 week sleepover
Additional Adoption Info
Please note that we are a volunteer run organization, and due to the large volume of applications, inquiries, phone calls, emails, and messages received we may not be able to provide a detailed, personal response to every single one. For that reason, formal applications will be given priority over the aforementioned.
Our adoption process:
Step 1: Complete application
Step 2: Your adoption coordinator will conduct a vet check to ensure your existing pets are up to date on medical needs
Step 3: If approved, you will be contacted by an adoption coordinator to schedule an initial phone screening to further discuss your needs, preferences and lifestyle as you look for a new family member
Step 4: A home check will be scheduled during which an adoption coordinator will meet with all residents of your home to identify and discuss any risks or concerns
Step 5: Upon completion of a successful home check, we will conduct a meet and greet to ensure dogs get along
Step 6: Begin 1 week sleepover with your new potential family member
Their Adoption Application
http://www.floridaurgentrescue.com/adopt
More About This Rescue
Our mission is to save animals from kill shelters and other urgent situations.
Other Pets at This Rescue