Chrissy Teigen Trolled John Legend With This Hilarious Arthur Reference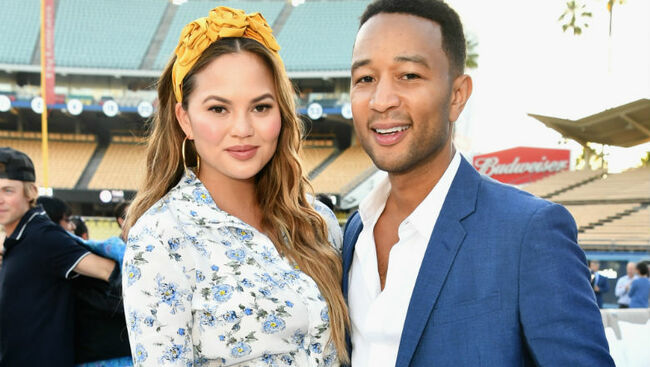 If anyone can troll John Legend, it's wife Chrissy Teigen and her latest attempt at throwing a playful jab at her husband arrived on Wednesday (June 20) when the cookbook author shared an adorable photo of their 2-year-old daughter, Luna.
Mid-afternoon, the Lip Sync Battle host took to Instagram to share the shot, which features the toddler holding a stuffed animal Arthur with some adorable pink furniture by her side. "Luna and daddy," the 32-year-old star captioned the photo, referencing Legend's widespread similarity to the famed cartoon character. "This is my childhood Arthur doll. My mom has kept it all this time. Maybe I've been attracted to Arthur my whole life and now I found my real life human one," the TV personality jokingly wrote in the comment section of the post.
In case you don't remember, someone pointed out that the R&B star looked somewhat like the loveable cartoon character back in 2017. And, of course, Teigen took it upon herself to confirm the idea, with a follow-up meme. Scroll on below to relive Teigen's hilarious moment involving Luna, Legend, and Arthur.
In related news, the power couple recently made headlines by "celebrating" Donald Trump's 72nd birthday and announced that each member of the family would donate $72,000 to the ACLU in honor of POTUS' big day. "John and I are outraged to see and hear the horror stories of immigrant families seeking asylum and refuge in America being ripped apart due to the inhumane policies of the Trump administration," she kicked off the lengthy note. "These actions are cruel, anti-family and go against everything we believe this country should represent."