American Horror Story Rumored to Be SCARIEST Yet [VIDEO]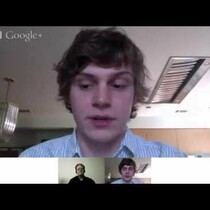 Posted May 10th, 2013 @ 7:04am
"American Horror Story: Coven" the third installment in the FX horror series will premiere in October 2013 and they are saying it will be SCARIER THAN EVER!
"American Horror Story: Coven" is rumored to be about evil witches in New Orleans. Actress Kathy Bates as signed on to do the project.
Even though "AHS:Coven" is still months away from airing, Evan Peters, who played AHS principles Kit Walker in Season 2 and Tate Langdon in Season 1, is releasing some details.
He told Google, "I'm excited. I think it's gonna be really scary -- much scarier than last season -- and it's gonna be fun. It's going to be really fun to shoot. I'm recharged and ready to go this round."
Source: huffingtonpost.com